Building Services
At Hawk K&B we have been growing our offering of professional services with the resources refined to offer a full turnkey, home refurbishment, loft conversion, single or double storey or full new build building service.
We have been successfully refurbishing buildings and homes in the wider Hertfordshire area since 2008. With a high level of experience in delivering various refurbishment concepts and solutions, we can offer all our customers a service that is easy and hassle-free. From a complete kitchen overhaul to full home refurbishment.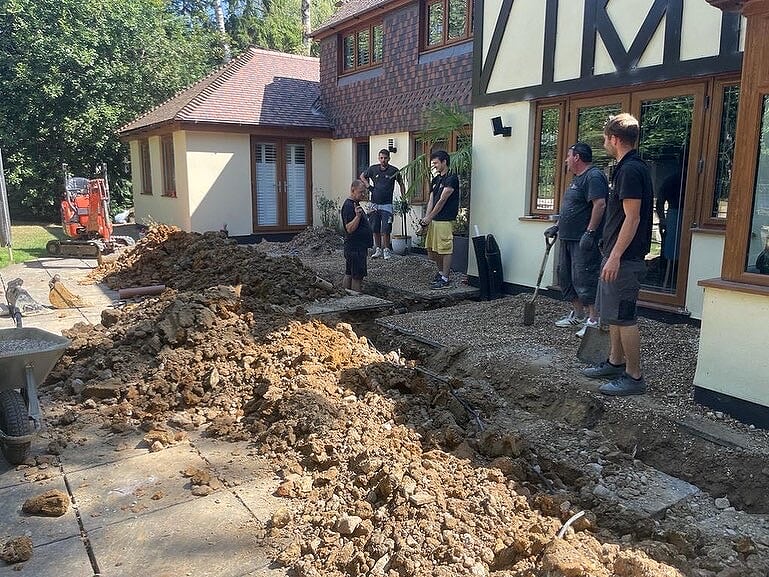 We started building extensions in 2012 to allow clients to realise the full potential of their property. We provide our customers with the complete building services required to create and finish their extension projects to the highest standards including architect and structural surveyors who we work with.
Customer satisfaction is at the core of our services, and our expertise allows us to manage projects in a way that ensures they're completed in a timely manner, finished to the highest standard, and provide our customers with an extension they'll love.
We will guide you through the process with the full transparency and professionalism needed to ensure your build leaves you with a space you're proud of.
Loft and Garage Conversions
Conversion builds aim to transform an area or building into something entirely new.
You may have a unused space such as a loft, garage or out-house which we can transform into a usable living areas, such as a new utility, cinema room, office or one bedroom self-contained annex.
With all projects you'll be advised from start to finish on relevant costs, progress updates and advice on how to best achieve your dream conversion.
All projects we provide.
Full detailed fixed price quotation
Detailed weekly time frame with project completion date
Fully managed project with weekly meetings
6-12 months works cover with all completed works on property settlement
We are a team of skilled and experienced tradespeople and construction experts offering a variety of services.
Full Home Refurbishment and Renovation
Flat Refurbishment and Renovation
Refurbishment Projects of all Sizes Taken On
Commercial Property Refurbishment and Renovation
Bathroom Renovation
Loft Conversions
Home and Office Extensions
Please feel free to contact us for your free initial consultation to discuss your project.