Services
From concept to completion Hawk K&B offer a unique kitchen and bathroom design and installation service alongside a comprehensive range of additional interior design and build solutions.
Hawk K&B provides the very best kitchen designs, with British kitchens a speciality.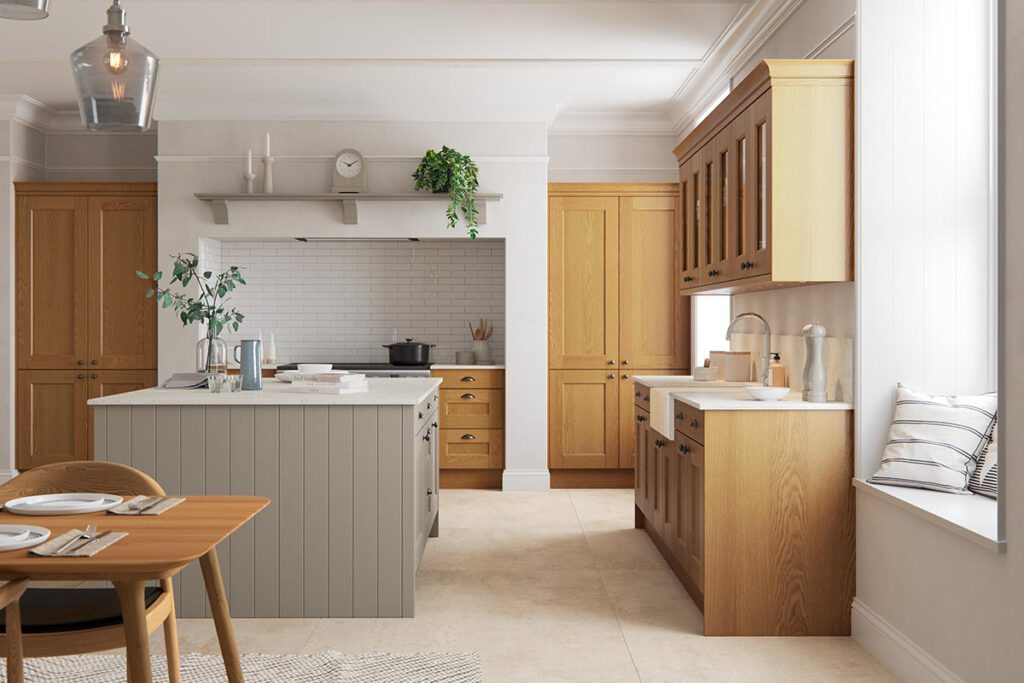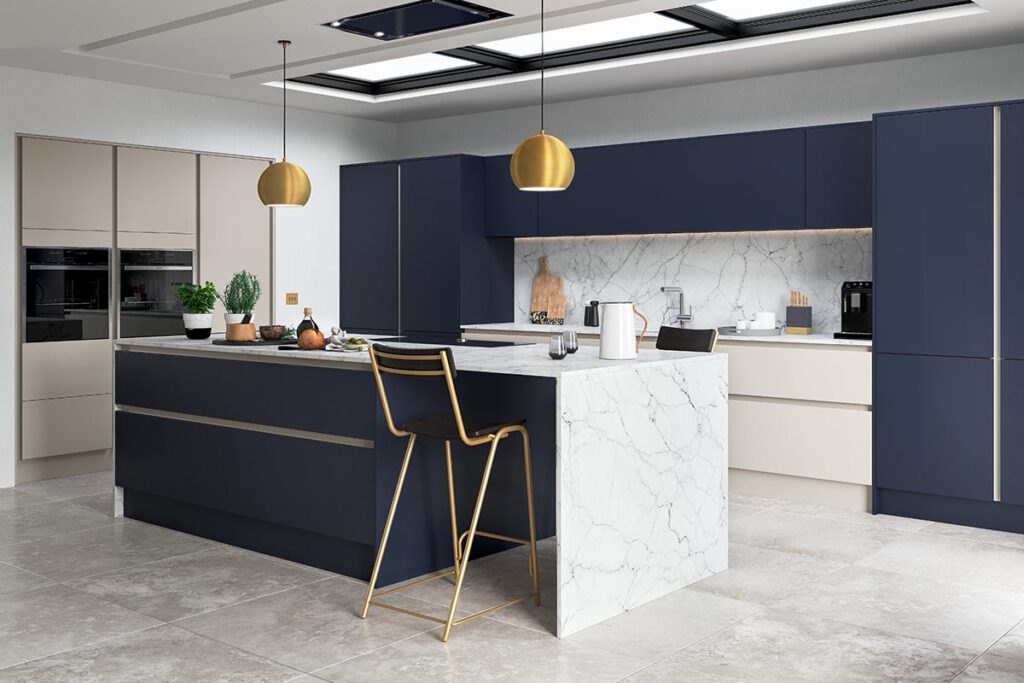 Incorporating appliances from only the very best brands, we turn our attention to every tiny detail to make sure our clients really do receive the kitchen of their dreams. Whether you're looking for a small re-fit, or a complete re-design, Hawk K&B offer everything from planning to installation.
We have our own dedicated team, which includes joiners, cabinet makers, plumbers, electricians, builders and installers who will work diligently on your project to the high standards we demand. And for those larger jobs, there's project management too so you can be sure that nothing gets overlooked.
Each of our kitchen designs are tailored to combine beautiful cabinets, the very best appliances, work surfaces, accessories and fittings to deliver what we believe is an unbeatable personalised service for our clients. Effortlessly combining sleek good looks with innovative technology, our kitchen ranges are not just practical but stylish too.
Whether you want a wet room, or a luxurious sanctuary where you can relax in the tub, Hawk K&B offer everything from planning to installation.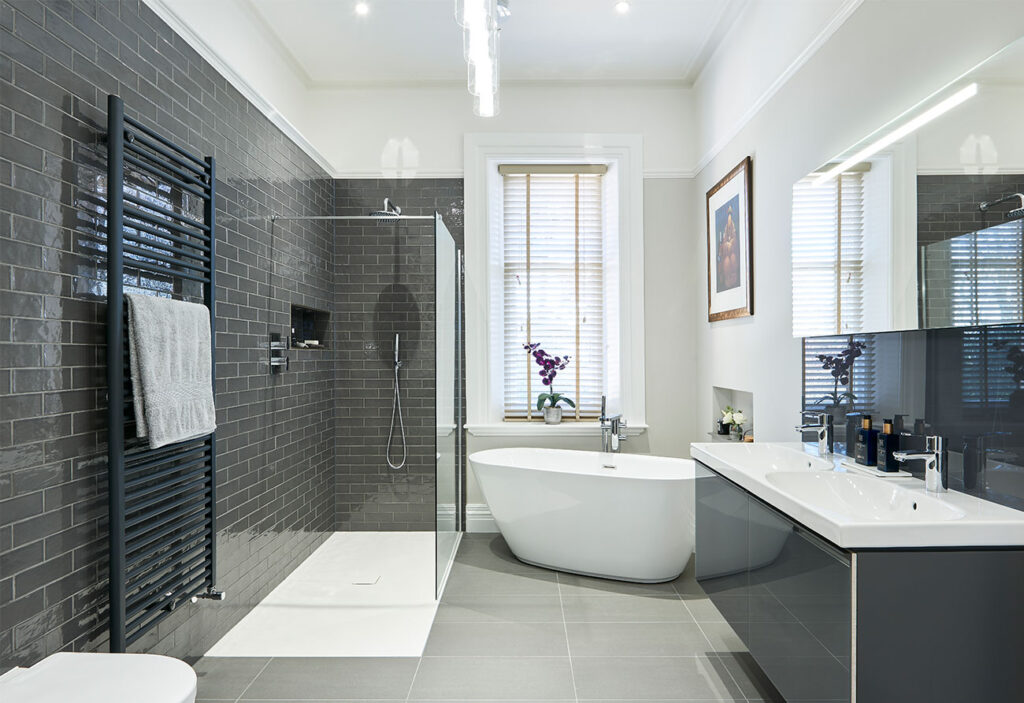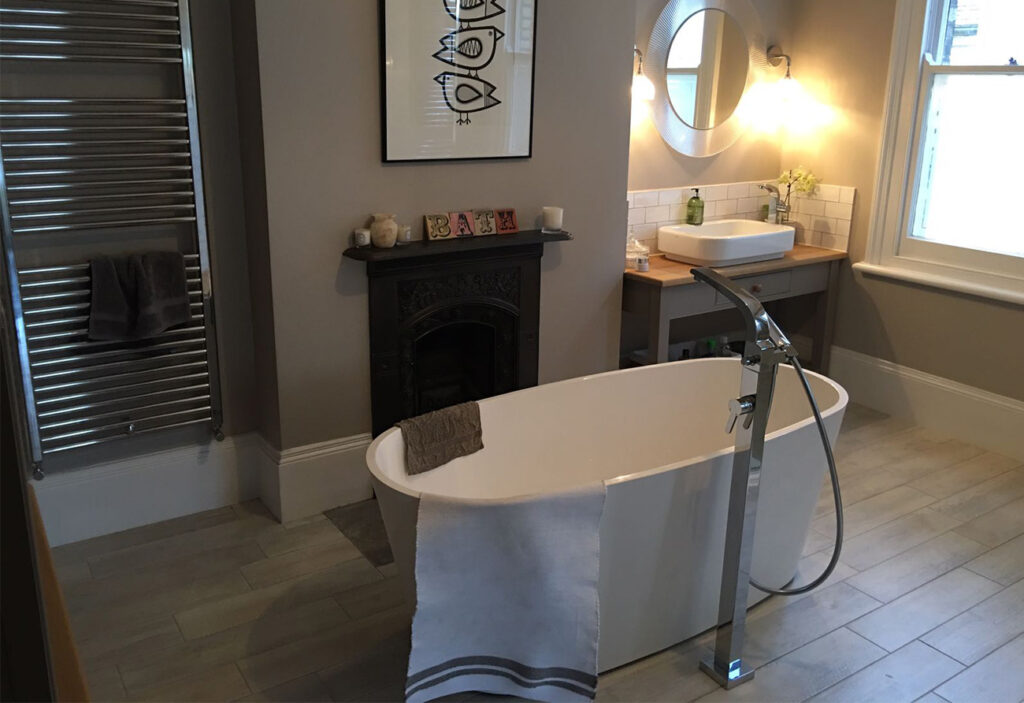 Our range of bathroom collections are intended to complement a number of different styles, from timeless to contemporary and will be executed with the same attention to detail that we demand from all our designs; everything from the sanitary ware to fittings will be of the highest quality.
We believe that in order to make sure we deliver on our philosophy of always providing unbeatable quality we need to keep the whole process in-house. This way we can guarantee that every aspect of your new bathroom will be handled by expert and experienced professionals.
Our own dedicated team of talented designers, skilled workman, plumbers, electricians, builders and installers will work together with you, to create the beautiful bathroom of your dreams.